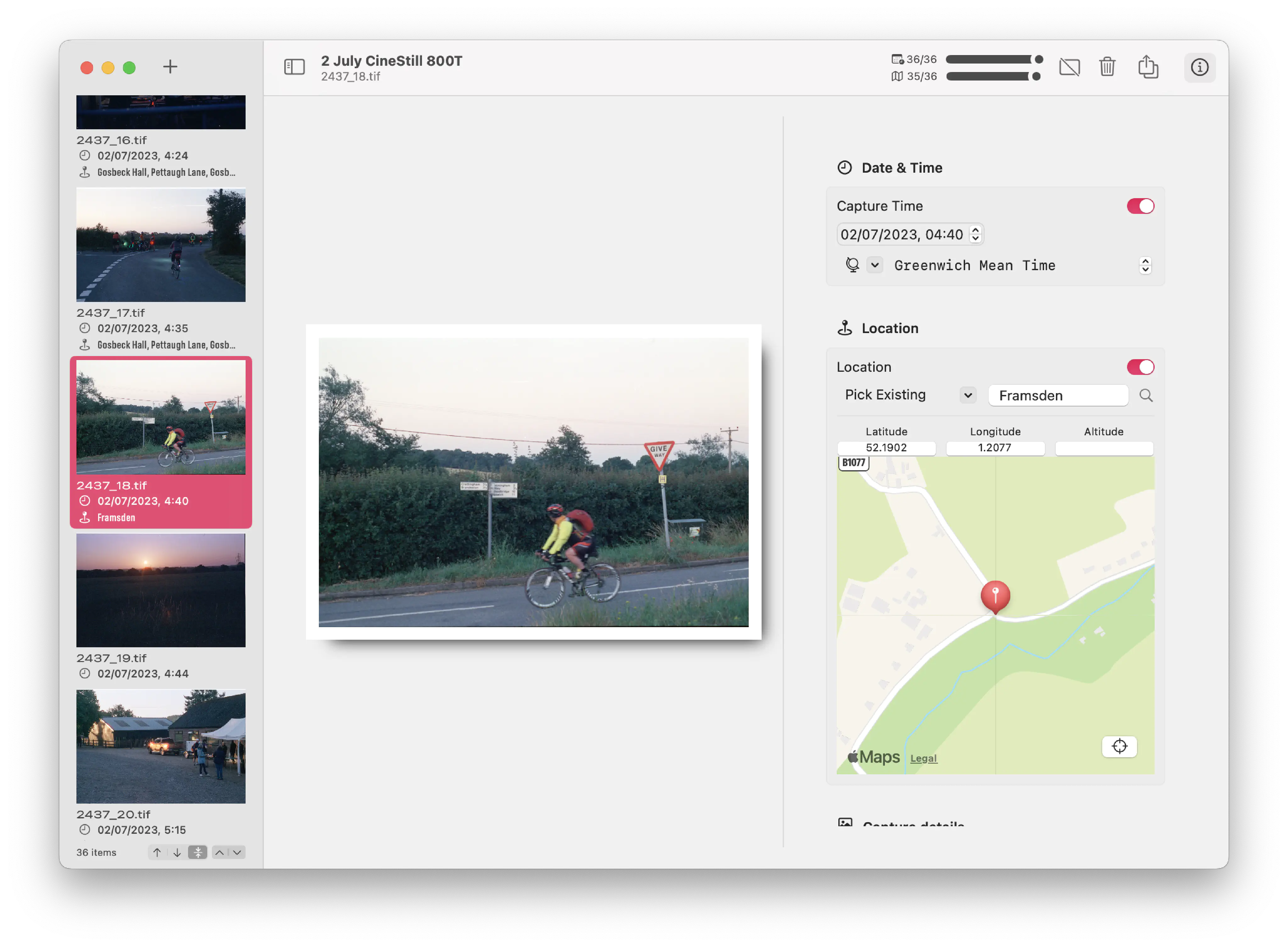 What Unspool does
Its job is to help you to tag your scanned film photographs (from a lab or from your own scanner) with metadata. This will mean that when the time comes to ingest into iCloud Photo Library (or the other image organisation tool/service of your choice) you have less work to do to organise them. Unspool allows you to:
Specify information about the film (its box speed, and, if you over- or under-exposed the film, an exposure variation value in third-stops)
Specify information about the camera (which you can save for next time)
Specify additional metadata, such as a copyright holder, an image description, or a memo
Detect the frame numbers in your photo file names (e.g. determine that 0405000000000000023.jpg is frame 23), and organise them by that frame number (ascending or descending order, or manually)
View an overview of all your photos from a single roll or pack
Mark unwanted images as 'duds' that you can ignore when exporting
Export to the file system
What's Still Coming
Before I let other people use it in beta, Unspool will need:
Export to the Photos app
A confidence check to be sure the timeline is in the right order before you export
Ability to rotate images
And a ton of bug fixes & polish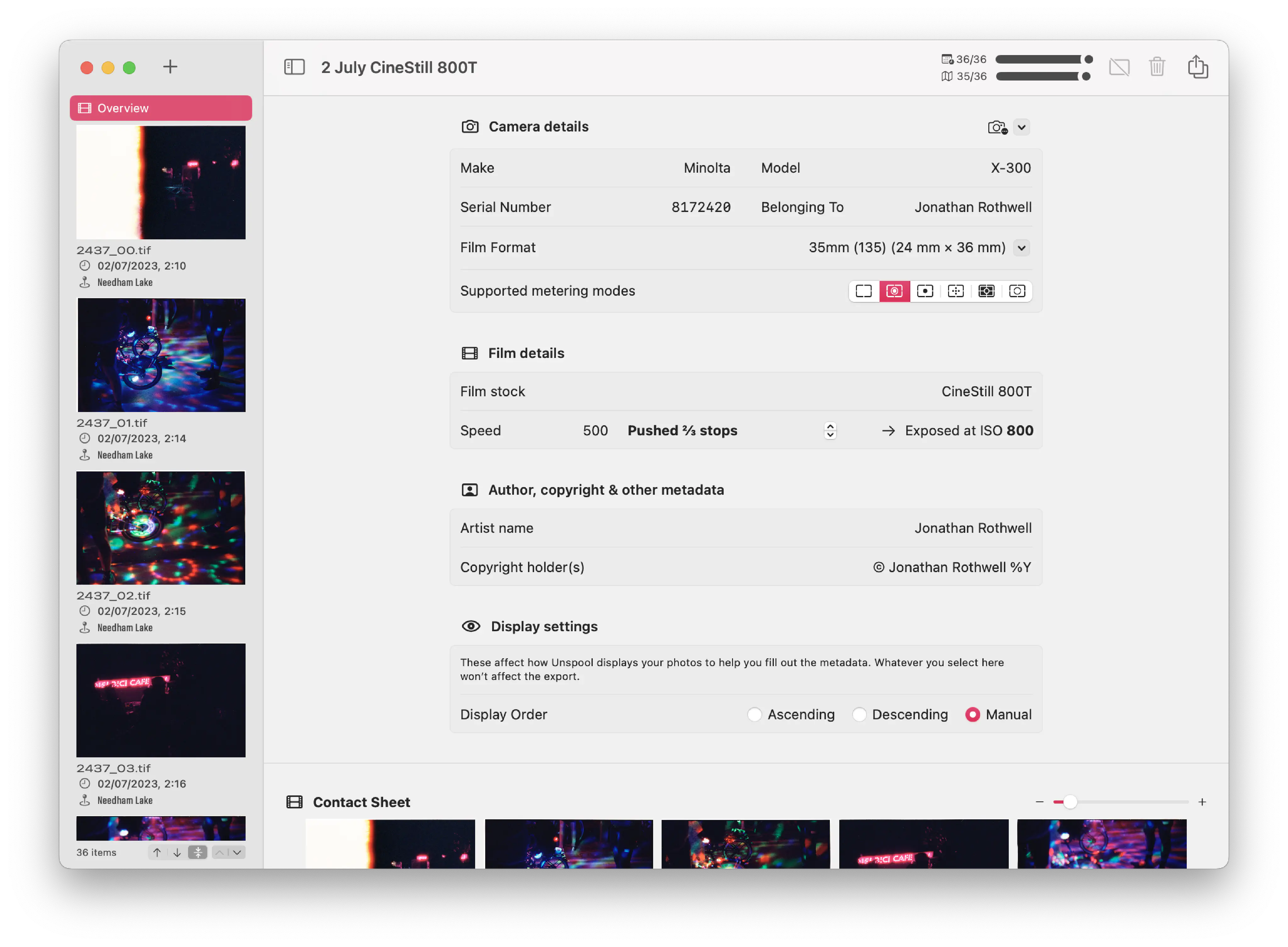 I want it!
Unspool is not ready to use yet. When it is ready to play with, there will be a beta period: you can express interest in the Unspool beta here.
In the meantime, if you want a powerful tool that can read and overwrite metadata on various image files, I can strongly recommend ExifTool by Phil Harvey.
In the meantime, you can…